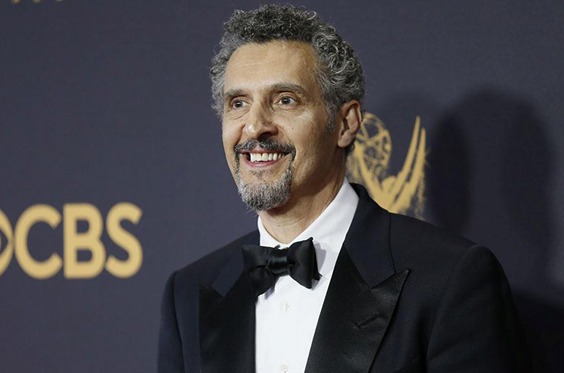 When the music changes
The film is very disturbing, in a good way – John Turturro
John Turturro (Emmy Award winning Hollywood Actor, Director and Producer)
John said, "I must say I was very impressed and disturbed, in a good way! To pull this off is an accomplishment, especially wearing so many different hats as director, writer and actor. It's a worthy and important subject matter which takes all shapes and forms in so many different cultures. I thought the visual elements were strong and the story telling too."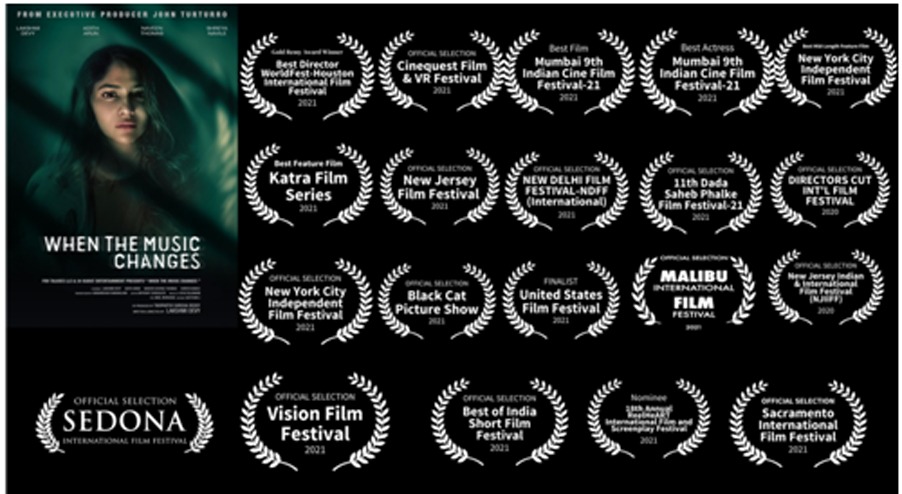 Watch the film on I Tunes now
An Indian American girl who returns to India is subjected to a brutal gang rape topped up by 'psychological rape' by her condescending lover who agrees to accept her in spite of her 'losing her honour'
The film is a brutal reminder that patriarchy andRape Culture are 2 sides of the same coin . Rape has more to do with power play than sex. The moviequestions the foundation of the paradigm which shockingly believes that a women's honour can be destroyed when she is raped or violated.
The rapists who want to take revenge against her boyfriend by raping her and the boyfriend who patronises her by 'his portrayal ofmagnanimity of acceptance', are the ugly faces of rape culture and patriarchy entrenched in a system which has subjugated women for centuries.
The movie radiates a universal message of women's liberation that needs to be heralded in all nations including developing countries where evils like marital rape is still not taken into cognizance by law.
'It is psychological rape again when you make her feel that she has irrecoverably lost something'
Movies are a reflection of the social mind and cultural realities. It would be daring for any film maker coming from the land of a Worshiped  Icon who abandoned his wife just because 'some people' had suspicions about her chastity , to make a film hitting at the very root of benevolent patriarchy and rape culture.
In a conversation with Lakshmi Devy, she pointed out 'Many in India forget that Sita was a women of immense self-respect and a feminist too in modern parlance. When her dignity was questioned, she may have cleared the air but never went back to the system and person who questioned it.  In India where every 16 minutes a woman is raped and attacked, Millions will be lamenting their entire life if they stick with the old cultural conditioning and narrative of "Mein kyakaru, meinabalahoon,aur ab meri barbaat ho gayi ( What can I do, Afterall I am just a weak woman and if I'm raped,I will be ruined) "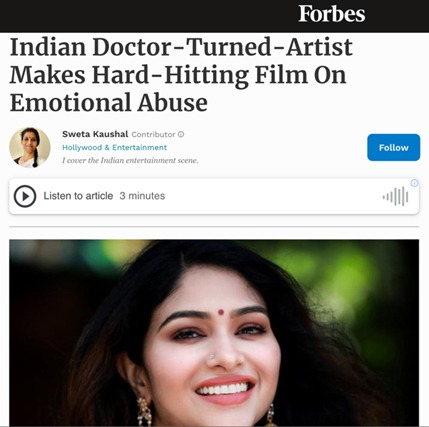 The movie provocatively questions the existing paradigm – "how in the whole damn world did women land up 'losing their honour' after being raped ,insteadof the men who did it"?  The content and theme of the movie rattles the existing eco system of conservative beliefs. Even the sharp critics from the conservative spectrum were able to appreciate the subtlety, nuance and craft of the movie.
The movie is a hard hitting critique on the patriarchal status quo that a male dominated world endorses. Global media was pointing out to the important social message in the movie with the likes of Forbes calling it a 'hard hitting film on emotional abuse'.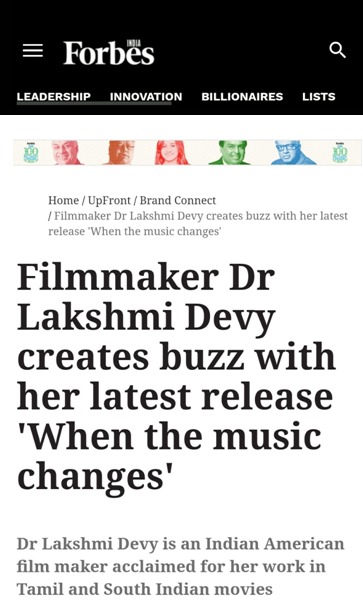 This is a gut wrenching expose –
Tim Van Patten
(10 time Emmy Award Nominated Hollywood Director)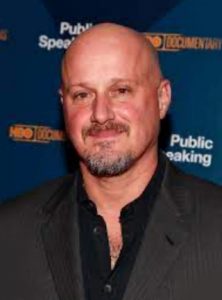 The quintessence of the message was highlighted by Tim Van Patten 10 Time Emmy Award Nominated Hollywood Director when he pointed out –  "Congratulations to the film 'When the Music Changes'. Lakshmi Devy is a clearly a very gifted actor, writer, director and producer. It's hard enough to do any one of those jobs singularly, let alone doing all four at once. Bravo! Your film was executed with a great sense of vision and confidence. All of the performances were grounded, authentic and vibrant. I think you delivered your message with an unflinching ferocity worthy of praise. The visual story telling is both visceral, inventive and very much to story. Your writing is effective in both moments of lightness and harrowing menace, in the subtleties of deep friendship and pain of a broken relationship. And most importantly in the portrayals of the emotional/physical devastation and bravery relating to the subject matter. Once again, congratulations to you, your cast and your team. You've made a story so worth telling. A gut-wrenching expose.
Written & Directed by – Lakshmi Devy
Lakshmi Devy
Adith Arun
Shrey Navile
Vignesh Subrahmanium
Naveen George Thomas
Executive Producer – John Turturro