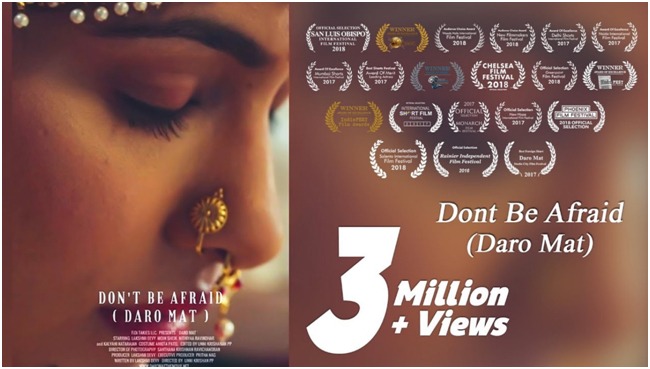 Daro Mat
IMDb: https://m.imdb.com/title/tt7372598/
'Daro Mat (Don't be afraid)' delves into the inner core of the psyche of an Indian girl. It explores the reality of the households of the sub-continent where 'a girl having no opinion' is considered 'moral & disciplined'. The film challenges the fundamentals of such imposed subjugation flattered by patriarchy as virtue.
The film ignites the flame of individuality in the minds of Indian girls who are conditioned from childhood to be subservient to get acceptance from husband and his family. The life journey of the girl challenges the norm with her inner strength and she pursues her passion with boldness and yet salvaging the relationship with her husband.
The film was screened in eminent festivals like Studio City International Film Festival (LA), Monarch Film Festival (Pacific Grove) , Delhi Shorts InternationalFilm Festival( India) ,Mumbai Shorts International Film Festival(India) , Noida Shorts International Film Festival (India) ,Accolade Global Film Competition , Indie Fest Awards , BestShorts Competition , International Short Film Festival Kolkata2017, San Luis Obispo International Film Festival , Phoenix FilmFestival, Tallahassee Film Festival, New Hope Film Festival ,Rainer Film Festival , New Filmmakers film festivalNY, Greenpoint Film Festival , Woods Hole Film Festival,Salento International Film Festival , Chelsea Film Festival etc.
Audience Choice Award – Woods Hole Film Festival
Best Foreign Short Film (Studio City International Film Festival- LA ) ,
Award Of Merit- Actress (Best Shorts Competition)
Award Of Excellence –(Indie Fest Awards)
Award Of Excellence (Accolade Global Film Competition)
Audience Choice Award – New Filmmakers Film Festival NY
Award Of Excellence (DSIFF)
Award Of Excellence (MSIFF)
Award of Excellence – Noida International Film Festival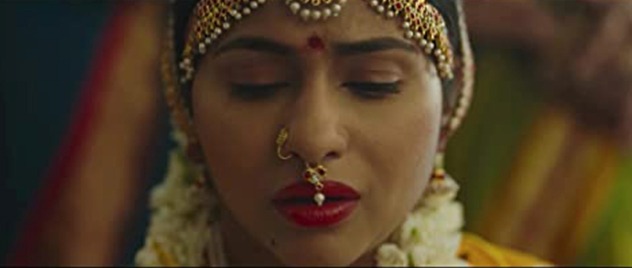 Written & Directed by 
Co-director